Bird IPTV
#1 Premium TV Service​
Bird IPTV offers the best services at low prices. Subscribe now ! and get access to more than 18,000 live IPTV channels that support VODs and EPG, It works on all devices.
Bird IPTV Top Selling IPTV in the world
Sports | VOD | TV Channels on Bird IPTV
Experience the best IPTV service with a price that fits your budget. Indulge in premium sports channels, your favorite movies, TV shows, and an extensive VOD library, all in Full HD quality. Elevate your entertainment experience today with our unbeatable IPTV service.
Bird IPTV Meets Your Device Needs
3 Easy steps to get Bird IPTV
Follow these simple steps to obtain your IPTV service line from Bird IPTV.
Premium
Bird IPTV
Subscription
We offer a different plans, and also you can get one day free trial to try our services.
Note: you'll get to select multi-devices on the next page
Note: you'll get to select multi-devices on the next page
Note: you'll get to select multi-devices on the next page
Note: you'll get to select multi-devices on the next page
I you can't find answers to your questions in our FAQ section, you can always contact us. We will get back to you shortly.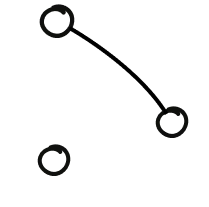 Recently, Bird IPTV is known as the top IPTV Provider in the maket when offering massive content including live channels and VOD from many different countries in the world. Users can see various channels such as news, entertainment, and sport channels. If you are a big fan of sport and always watch the live matches
Is Bird IPTV known for its stable service?
Yes, Bird IPTV is committed to providing a stable streaming experience. With our powerful streaming servers, you can enjoy instant access to a wide range of the latest movies and TV shows. Stream your favorite content with confidence and reliability through Bird IPTV's stable service.
Can I use my subscription on multiple devices?
With Bird IPTV, you can use your subscription on multiple devices. Please note that simultaneous streaming is limited to one device at a time. Enjoy the flexibility of accessing Bird IPTV on various devices for your entertainment needs.
How soon will my service be activated after payment?
At Bird IPTV, we strive to activate all new accounts within a timeframe of 30 minutes to 3 hours maximim after the invoice has been paid.